Post by Sach-Crabministrator on Jun 14, 2010 14:37:36 GMT -5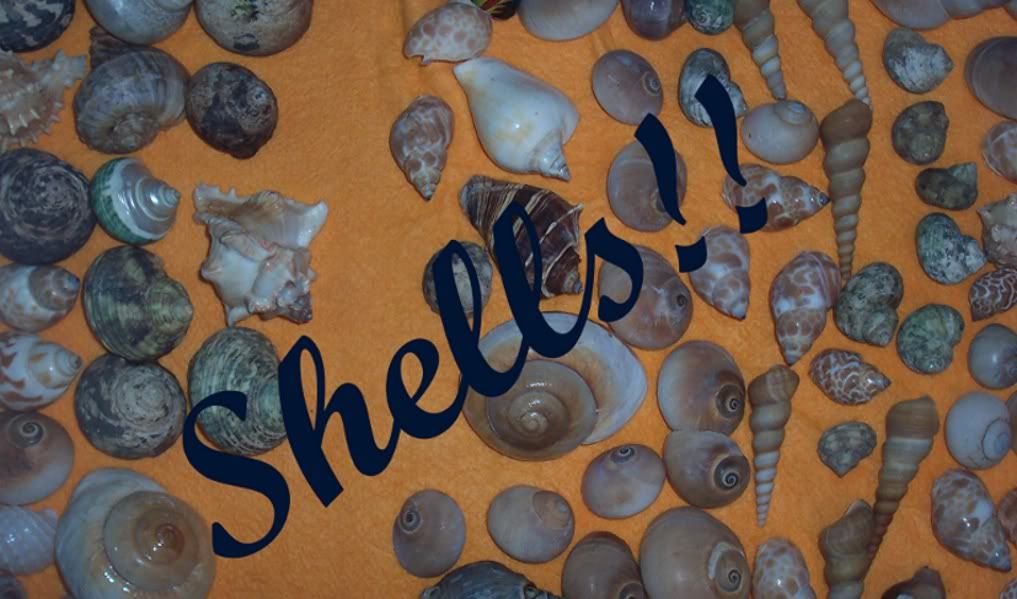 Hermit crabs only have an exoskeleton (the hard outer skin-like what you peel off of a shrimp or lobster before eating) on the part of their body that sticks out of the shell; thus the need for a shell to cover the back end of their body. When they are at the "juvenile" stage of development, they come ashore from where they hatch in the ocean and take the discarded shell of another creature, often a sea snail.
"
Since suitable intact gastropod shells are sometimes a limited resource, there is often vigorous competition among hermit crabs for shells. The availability of empty shells at any given place depends on the relative abundance of gastropods and hermit crabs, matched for size. An equally important issue is the population of organisms that prey upon gastropods and leave the shells intact.
A hermit crab with a too-small shell cannot grow as fast as those with well-fitting shells, and is more likely to be eaten if it cannot retract completely into the shell. This shell will also protect your crab if it falls or gets bumped or pushed off of something
."
*From Wikipedia
If they can't find a suitable shell, they will even take a piece of bamboo, coconut or even a bottle or glass left on the beach! In captivity, you need to provide this protection for them. It's been shown that crabs grow bigger when bigger shells are available & don't when they aren't.
You will need several shells both larger and smaller than the current one & with different shaped openings, for each one of your crabs.
A common guideline for choosing size is to get one with an opening just a little larger than your crab's big claw-turned sideways. Over time you may notice your crabs prefering the same types of shells with each change-this can help you decide what to buy as he grows.
Different species of crabs tend to prefer different types of shells. For example, c. compressus (commonly called Ecuadorians) prefer shells with more of a "D" shaped opening, and are much more picky than some of the other species as their tail & abdomen is shorter & fatter than most species.
When it comes to keeping hermies as pets, having a good selection of shells in your crabitat is paramount to keeping the aggression down that can come with shell competition. In the wild (and also in captivity) crabs will fight and steal shells from other crabs, so having a good selection on hand is very important.
It is also of the utmost importance when you get new shells that you check all of your shells inside & out. Make sure the inside spiral is not collapsed, broken or damaged in any way as this can cause serious damage to your crab's soft abdomen. You should then gently boil them (crabs like it if it's in salt water) & air dry before placing them in the tank.
*A note on painted shells
A lot of people will tell you that painted shells are bad for crabs because the paint is toxic and if it chips off, your crabs can eat it and die. Unfortunately, a lot of pet stores sell crabs in these "fancy" painted shells. These crabs NEVER take these shells by choice. They are taken out of their old natural shells by force & cruelly shoved into the painted shells.
Every
time;
no
exceptions. Crabs bought in painted shells do not have a high longevity. The best you can do when it comes to the painted shells is boycott the stores who sell them, kindly tell them how bad they are for the crabs and try to get your crabs by adopting them, rather than buying them from a pet store that sells them in painted shells. I have heard people say it is possible to remove the paint (if your crab has vacated the painted shell & moved into a different one) and boil the shell to ensure it is clean and safe, but I wouldn't recommend it as the chemicals may have already been absorbed by the shell. A painted shell is still preferable to your crab going naked though, so don't take it just because they get out of it, unless they have another one.