Post by Sach-Crabministrator on Feb 13, 2013 23:31:45 GMT -5
So I found that I could get some really good prices on magpies at
Naples Seashell Company
so I thought I'd give them a try.
I ordered:
Eight Assorted Seashells Jumbo $15.00 X 2 = $30.00
Japanese Land Snail $0.75 X 3 = $2.25
Polished Pica $2.00 X 5 = $10.00
Large Polished Pica $3.75 X 5 = $18.75
Jumbo Polished Pica $5.00 X 5 = $25.00
Pearl Banded Pica ¾" - ⅞" opening $2.25 X 5 = $11.25
Pearl Banded Pica 1" - 1 ⅛" opening $4.00 X 5 = $20.00
Ten Assorted Seashells Large $10.00 X 1 = $10.00
----------------------------------------------------------------------
Product Total $127.25
Shipping (Priority Mail) $13.00
----------------------------------------------------------------------
Grand Total $140.25
I ordered on 2/5, they shipped on 2/7 & I got them on 2/8! Crabtastic! Only one shell was broken on the inside & it's obvious that it was broken before shipping (no pieces in shell or bag) & that sucks because it's an apple (I think?) land snail; I have the worst luck with those (I ordered one from AbCrab last year & they were out of stock & subbed it)! Even taking priority shipping into it, this means I paid about $2.60 per shell! You all know I
love
me some
HCP
, but they can't keep the big sizes in stock and for example, their Japanese Land Snails start at $1.50
Now, Hubby opened the box so this isn't what it looked like the first time,hh
The shells were separated into plastic bags with twisty ties. Most were wrapped in newspaper & magazine pages; the magpies weren't wrapped in anything & were in a bag together, which didn't thrill me but none were broken.. They were all in a big box with a ton of packing peanuts (hate those things,hh). This is all of them after I unpacked them.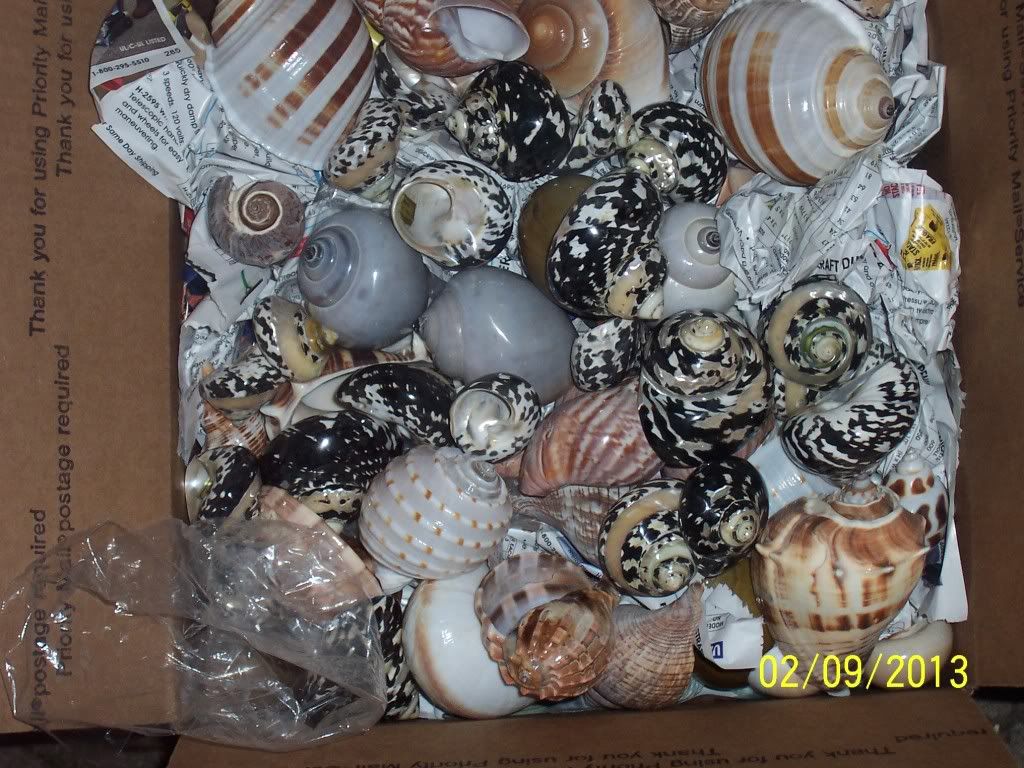 One thing I did NOT like was that every single magpie had a sticker on it; most inside the opening.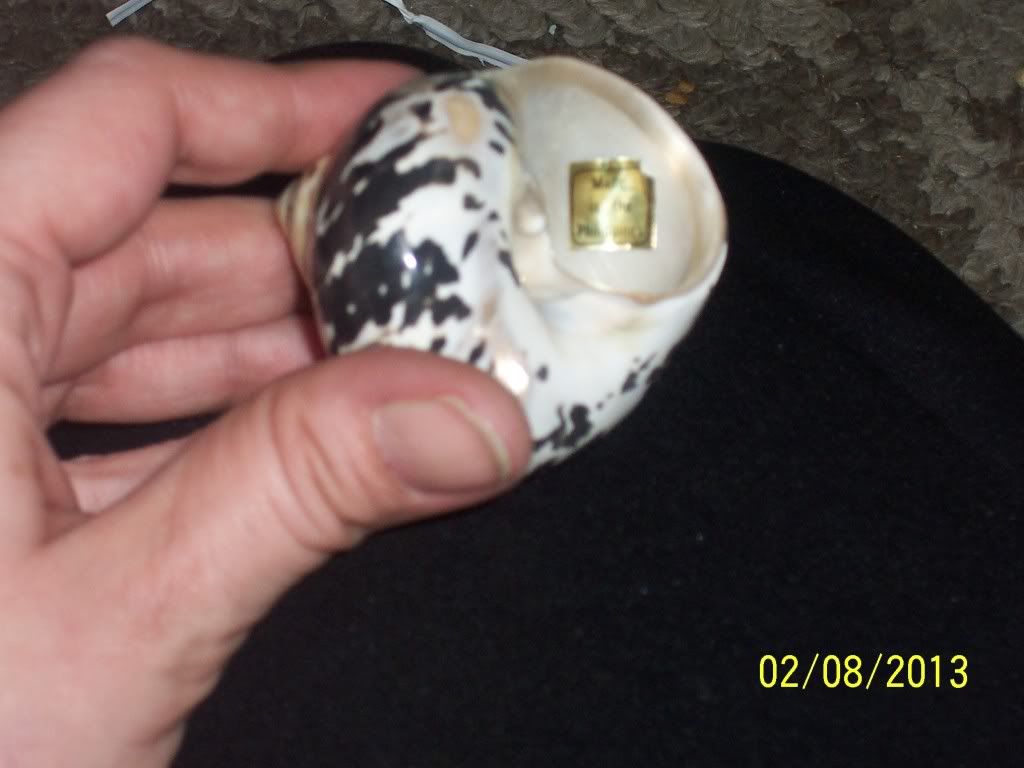 Boiling loosened them up so I could slide them off but they didn't just come off in the boil; it was annoying.
Now, here's the magpies:
The others: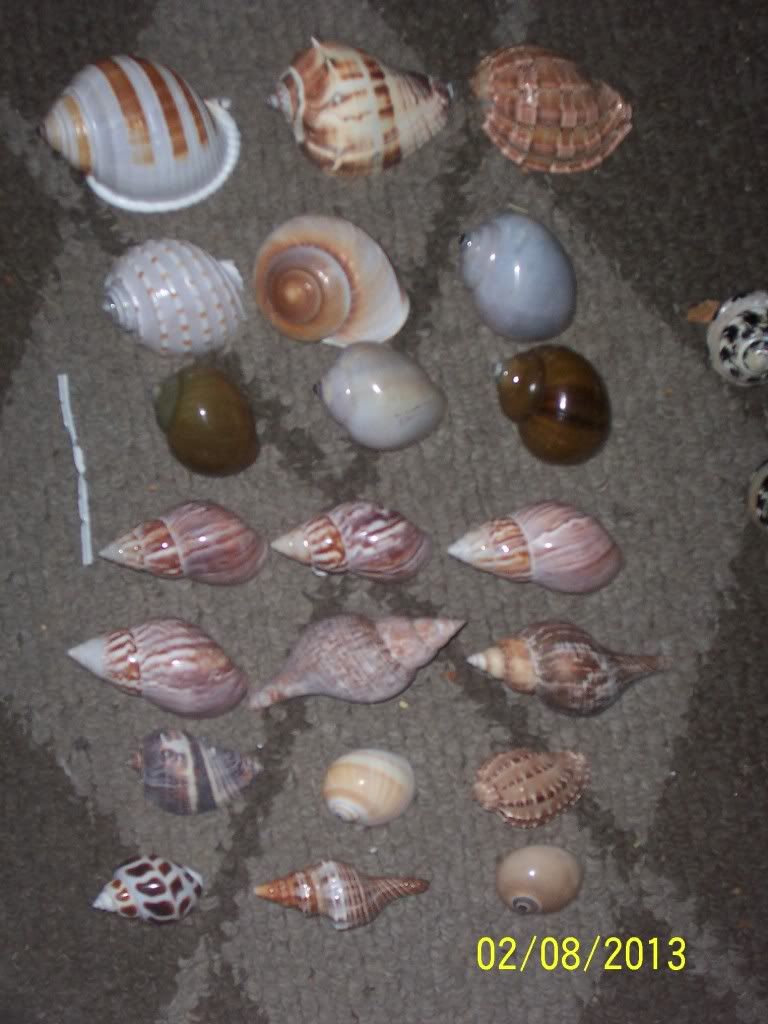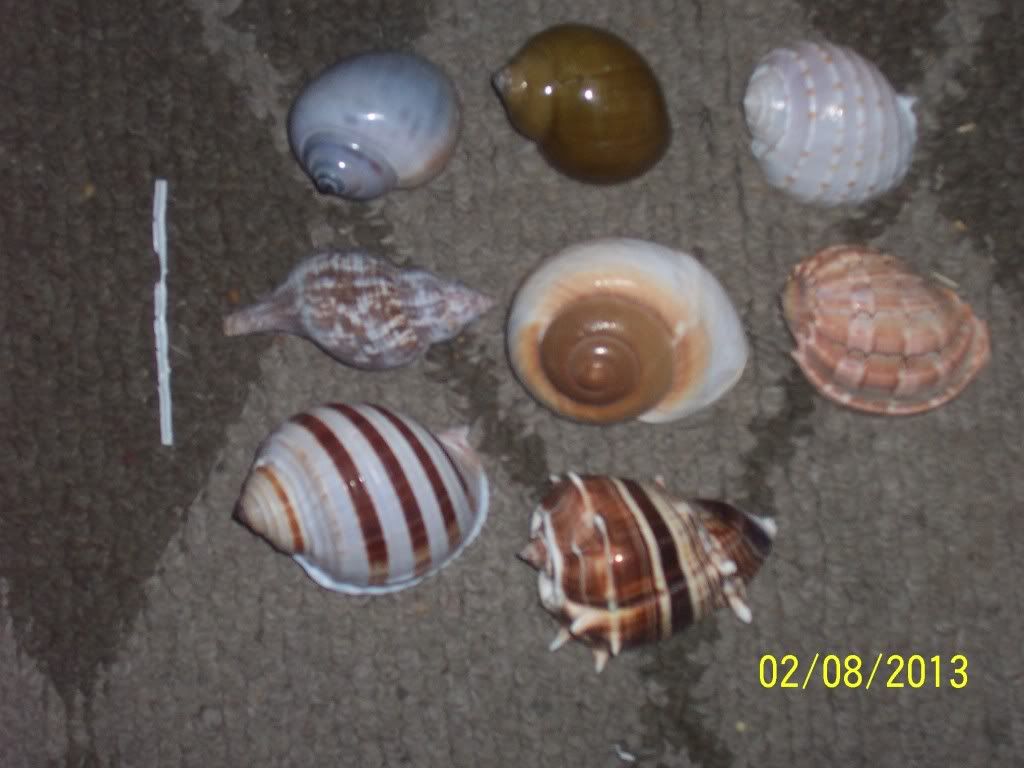 And all of them together: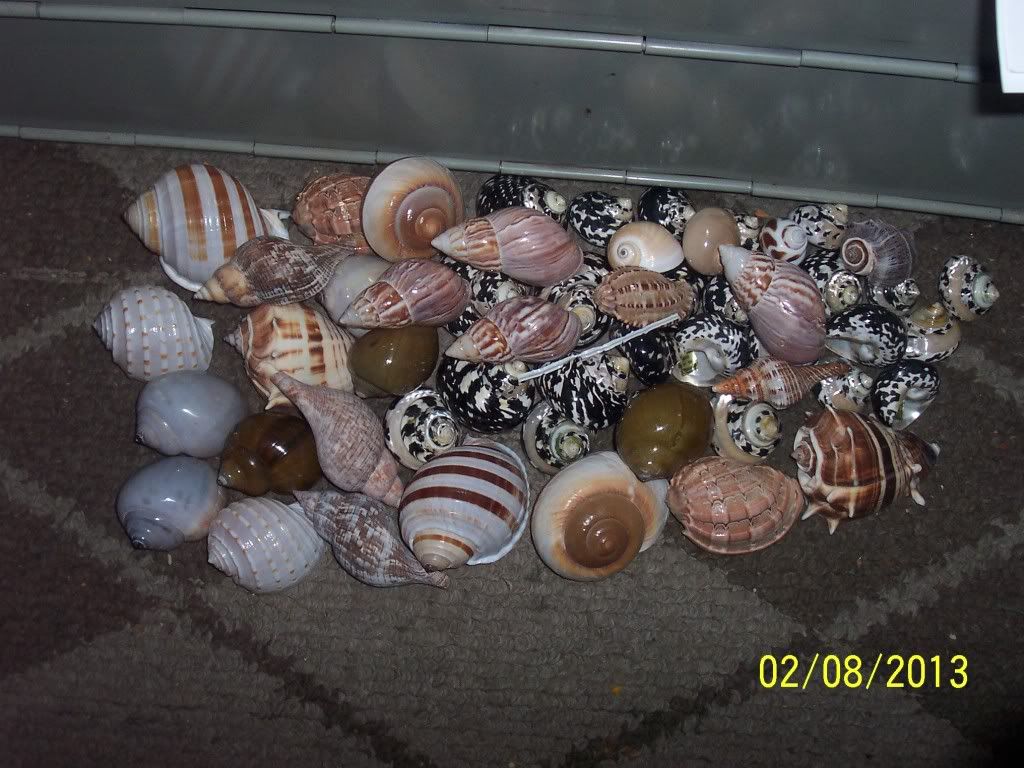 So, while I wasn't thrilled about the packaging; it apparently worked. The service was great & the shells are beautiful though I admit to not having measured the openings to make sure they are right yet.
I will be contacting them about my one shell, but overall; I am a very satisfied customer.