Post by Sach-Crabministrator on Oct 5, 2012 15:41:26 GMT -5
As I was seeing Hubby off to work today, I see some of the leaves on our fence starting to turn. It's actually my neighbor's fence that divides her yard from ours in the back, but she is a very old lady & I've never seen her in the backyard. Plus, I figure if it's growing through to my side; it's fair game

She's got hibiscus that come through now & then & I pluck those off for the crabs. She's got grape "trees" growing up between the chainlink (I've been eyeing that trunk for months believe me, lmso) as well as crawlers of grape that come DOWN from the big ones growing in the tree and along the phone & cable lines, ivy & a bunch of who-knows-what that has gone wild & is growing everywhere on the fence. I saw her lawn guy spray something on her side of the fence one time this summer but it surely couldn't be pesticide as the grapes are constantly chewed up, lmso
So (getting back to my point,hh), I decided I wanted some of the turning leaves and then I spotted some dandelions, so I decided to go on a yard harvest. I'm not outside that much or if I am, I'm sitting on the porch while the kids run around & play & I am never in my front yard because unless I have to check the mail or water the 2 plants I have out there; there's not much reason to be out there; we park in the back. I found all sorts of stuff!!!
I got dandelion blooms & greens, some colored leaves, some clover & a couple clover flowers, I even picked some blooms off my snowdrop(?) flowers my daughter gave me & I planted out front. Most of the rest, I have no clue what they are,hh but at the corner of our yard & the neighbors on the other side (which is unoccupied & owned by the guy across the street), I found some of what my dad calls Lamb's Ear and pulled 2 kinds of ivy off my tree as well as some weird blooms and 2 giant leaves. I pulled some bark off but it wasn't very easy,hh so I may take a butter knife out later to get some more. Check it out!
This is the haul

Wispy grass, clover, these little brushy flowers & some pretty bluish-purple flowers.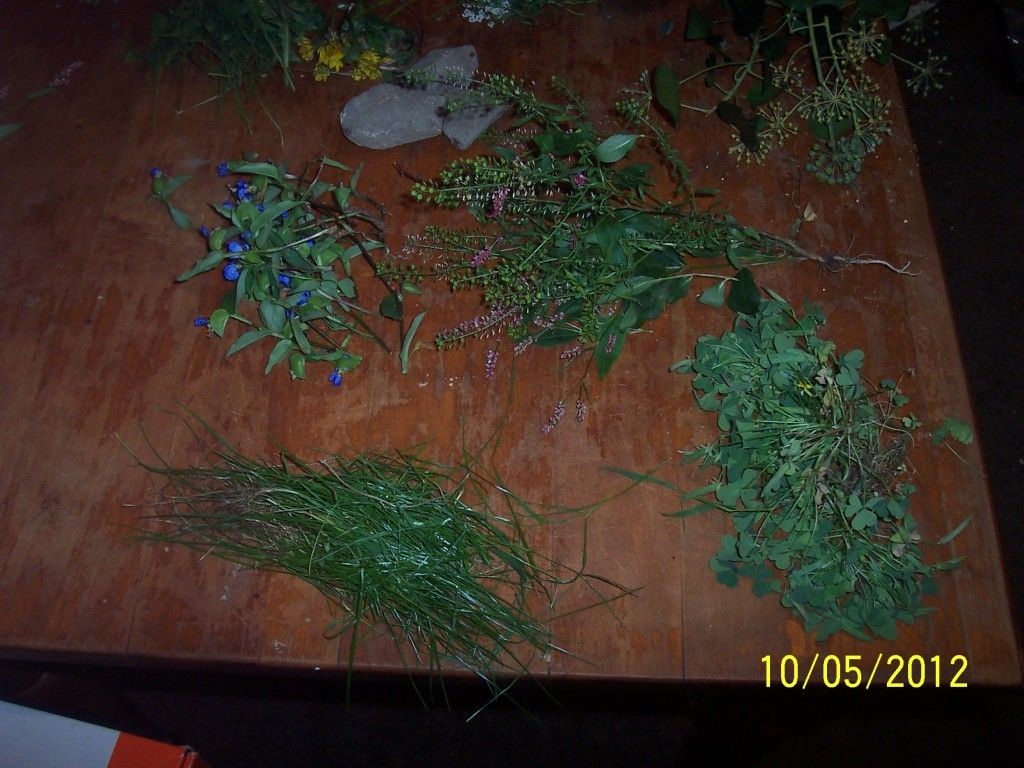 I pulled this whole thing out of the ground,hh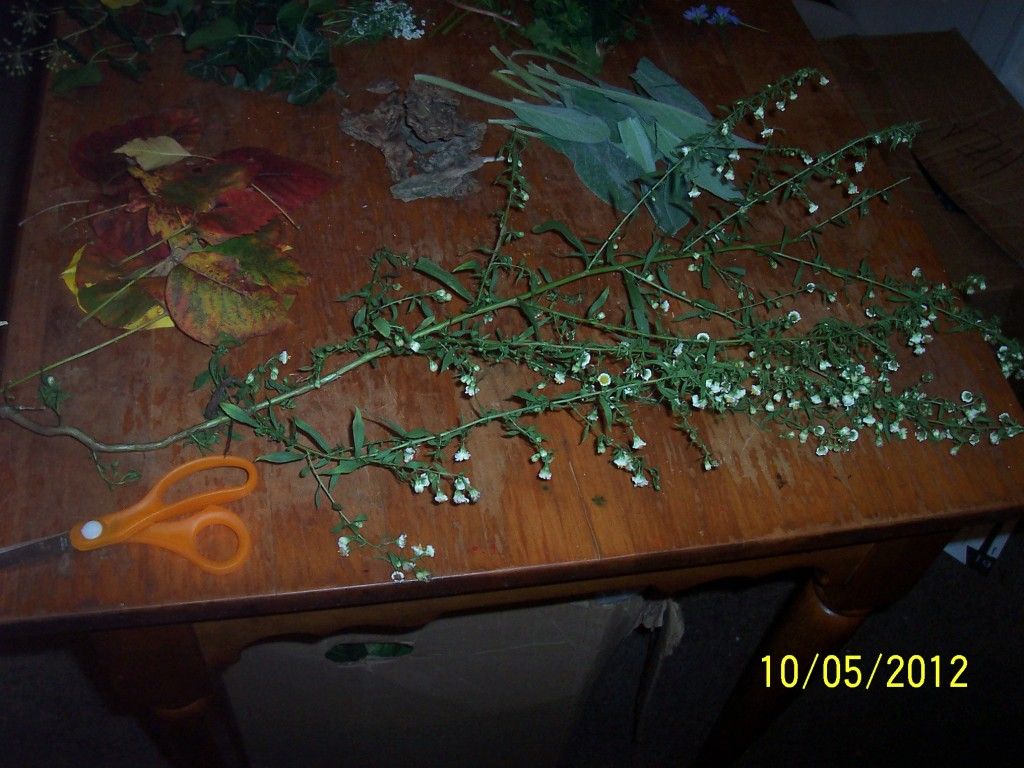 Dandilions, the 2 kinds of ivy(?), one has little ball blooms, my white flowers, 2 lonely purple flowers I found in 2 different parts of the yard, Lamb's Ear & bark plus leaves.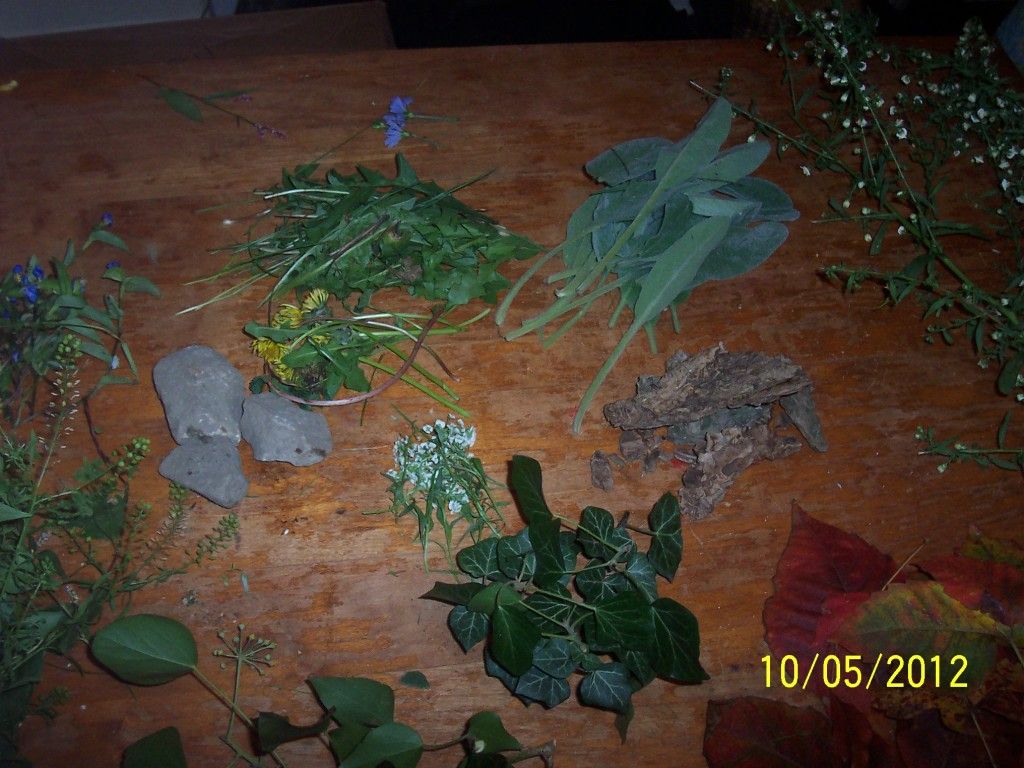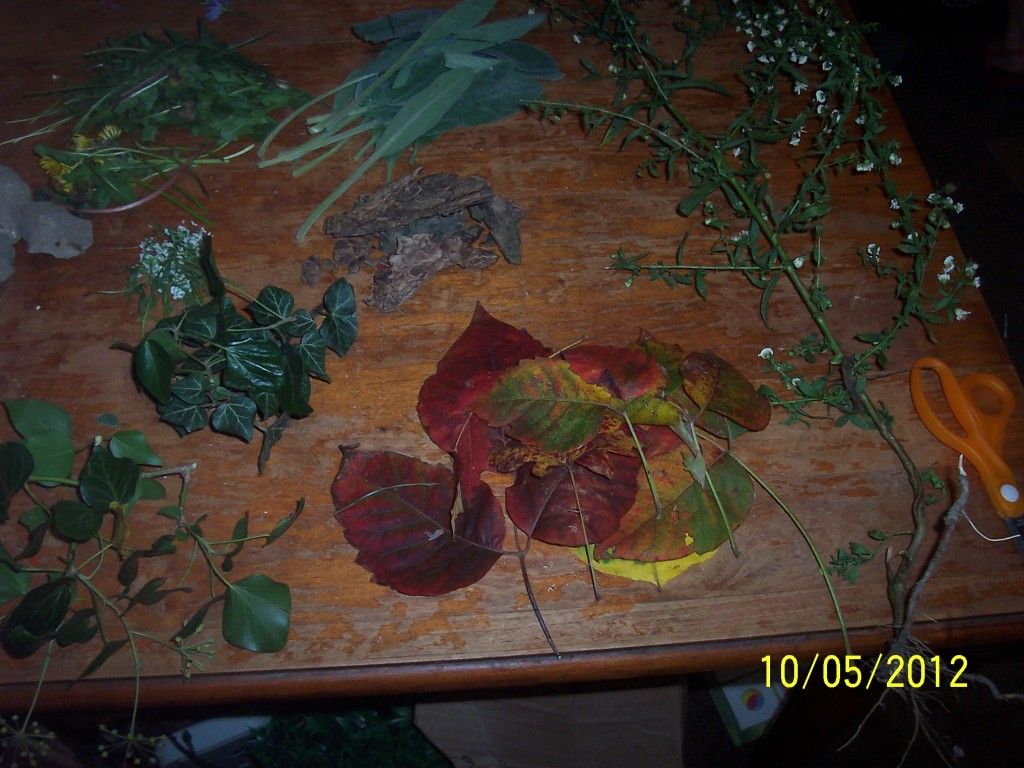 Now, these came off the tree, no idea what they are but they sure are big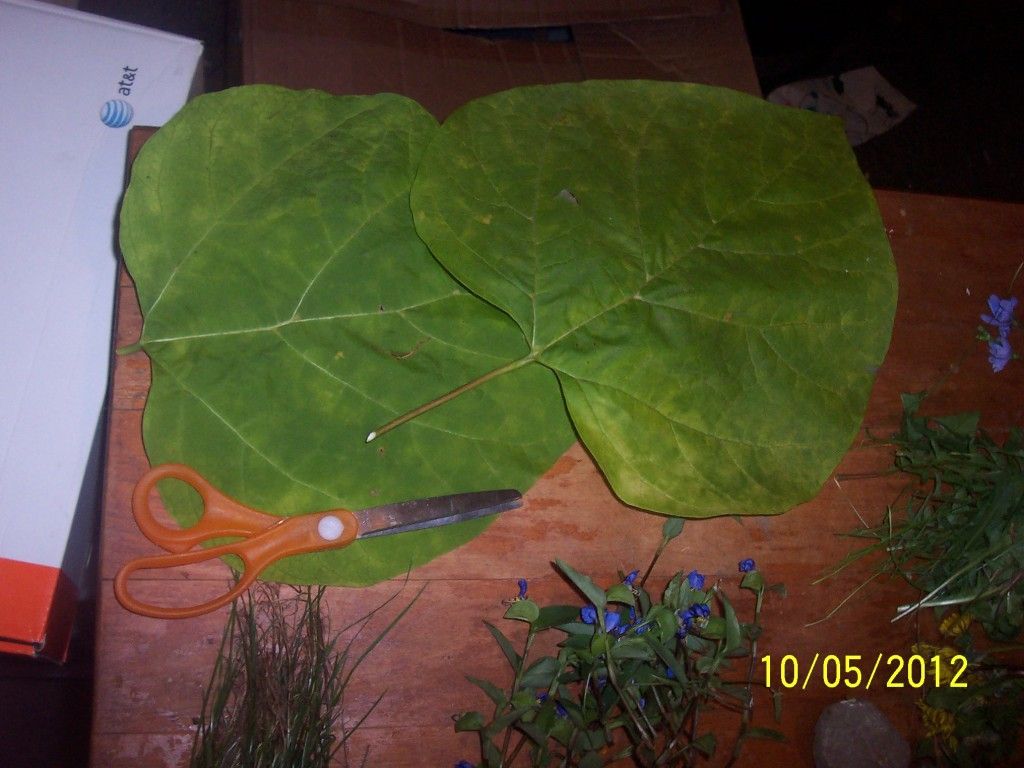 I split it between the 2 tanks (except the little brushy flowers, I forgot to divide it and didn't realize till the lids were back on both tanks, so only exotics got those.) but those pics will go in my journal later. If anyone knows what these plants are, tell me,hh.